Fodera Foods has a long and successful history of more than 80 years in the bakery supply business. We are family owned and operated for three generations. We are growing each year with a line of exciting new products which is constantly being expanded. Everything that Fodera Foods brings to the market is built around exceeding your needs. We continue to add services to improve our abilities to help you grow your business and reduce your workload.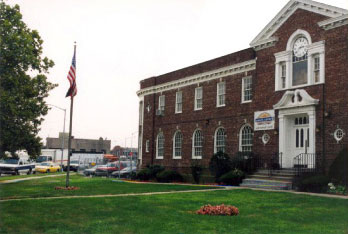 Fodera Foods is committed to providing unsurpassed service. In most cases, orders are processed and delivered within 24 hours!
Our sales force is anxious to assist you with recommendations and technical support. We have additional training in serving special cultural and food preparation needs.
Fodera Foods inventory is varied and extensive. It includes full product lines for the baking needs of various ethnics groups as well as high quality staples requested for the industry. Our relationship with many vendors date back to 1930.
We are proud to be servicing the wide spectrum of the baking and noodle industry , from wholesale and retail bakeries to donut shops, bagel cafes, and restaurants. It is our hope that we can be of service to you and that you will soon be one of our many satisfied customers. After three generations in the bakery supplies business, we recognize the customer's need for quality products, competitive pricing, and excellent service. That's why Fodera Foods is "YOUR RECIPE FOR SUCCESS"


| | |
| --- | --- |
| | Fodera Foods is pleased to announce for the second consecutive year, passing the rigorous and thorough standards of GMP(Global Manufacturing Practices) Certification insuring you of the highest quality standard of Food Handling and Safety. |